My favorite iPad music apps so far!! Some work on iPhone/iPod as well. Some also have equivalents on Android.
****All students will have Piano Maestro and Piano Marvel accounts.****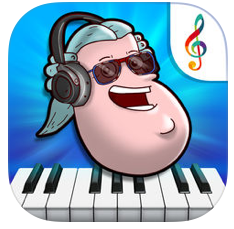 Piano Maestro
by JoyTunes: "Combines music methodologies with the latest gaming features." Helps with note reading, sight reading, rhythm, practice skills...you name it! Used with an acoustic piano or directly on iPad. Here are some links to get more info: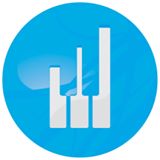 Piano Marvel is now available as an iPad app! This powerful tool helps with sight-reading, ear-training, and practice skills.
Are you ready to take the "Play the Hymns Bootcamp" challenge?!

RHYTHM
NOTE READING:
SIGHT READING
THEORY
Dragon Scales by Luke Bartolomeo
SproutBeat by James Laughlin: contains theory worksheets that can be used on the iPad, or printed out.
EAR TRAINING
TECHNIQUE
HanonPlus by Cape Cod Music: If you use Hanon exercises with your students, this one can be kind of a fun twist. It listens to them play and rates them. It's pretty exacting because it doesn't stop if they do! You can change keys, rhythms, and tempo.
MISC
Voice Recorder (Free) by TapMedia: because it's always useful to record and listen to yourself!

There are a lot of apps where you can download both paid and free sheet music. Some of them even allow you to turn pages by nodding your head, or listen to you as you play and turn pages for you, and others can use a bluetooth pedal page turner!! There are many out there, but they include:

ForScore: my go-to score reader of choice. Works with any pdf file.

Wolfie by Tonara

Tonara

Etude

piaScore




Musicnotes

VSheetmusic

Meloflow

Notezilla

NoteStar by Yamaha
Last updated 08/19/2016