Better Practice | The Music Practice App
Practice is a very important part of learning music. A common reason for students discontinuing lessons is because practice at home is not working well. We want you to be successful, so I use a modern practice tool called Better Practice that makes practice easier, smarter and more fun. It puts everything you need to practice at your fingertips, including the teacher!
Here are just some of the things you will be able to do:
Get a new practice list each day. Everyday, Better Practice generates a personal practice list based on what you need
Send questions during practice. No more waiting for the next lesson and losing a week of progress.
Track your practice, what and how long, as well as your progress. The teacher can see this too.
See other students who are learning just like you.

...and much more!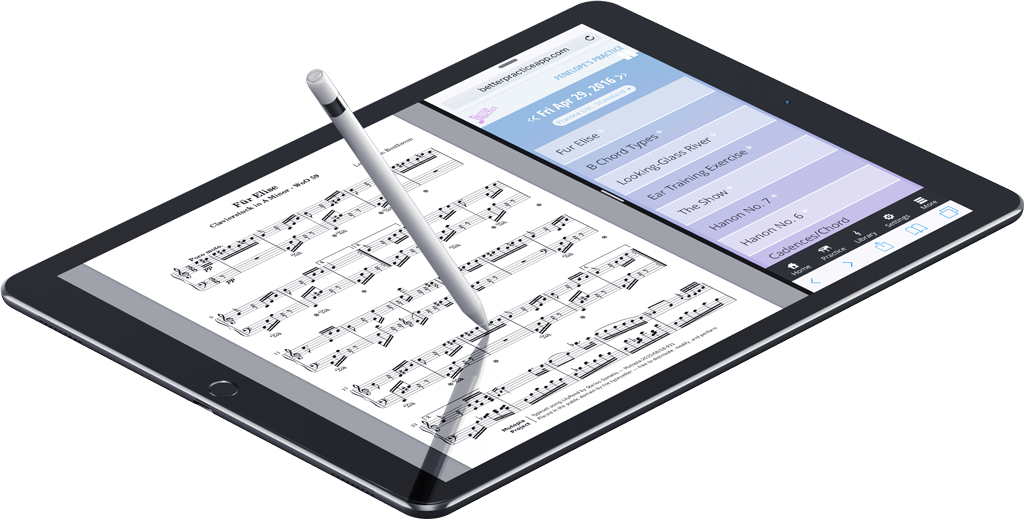 Better Practice is a music app that works on any device with a modern browser including iOS and Android smartphones and tablets, Macs and PCs. Just open up a browser. Nothing to download!
Getting Started with Better Practice